This page is a list of products, books and other reptile-related things I use on a daily basis. Everything on this page has been used and tested by me!
Animalsathome.ca is a participant in the Amazon Services LLC Associates Program, an affiliate advertising program designed to provide a means for sites to earn advertising fees by advertising and linking to Amazon.com. Content on this site may contain affiliate links. These links take you to third-party sites, such as Amazon.com. If you make a purchase, Animals at Home may receive a small commission at no additional cost to you.
Please note that we have not been given any free products, services or anything else by these companies in exchange for mentioning them on the site
Reminder: A percentage of what I receive in commission is donated to the Amazon Rainforest Conservancy. Click here to read more.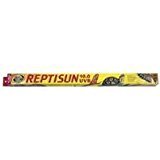 This is the bulb I use for my Giant Day Gecko. I have read the ReptiSun brand is safer than Exo-Terra, according to what I have read the Exo-Terra bulbs blast out intense UVB rays for the first month or two and then fizzle out. The ReptiSun bulbs seem to be better at producing a consistent level of UVB through its lifespan. The bulb should be replaced every 6-12 months.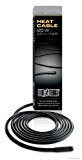 I use this cable for my DIY Radiant Heat Panel builds. Works great!  Check out my DIY Radiant Heat Panel Video for more information!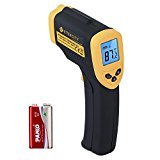 These temperature guns are so helpful, especially when caring for snakes but I also use it to monitor the hot spot in my Giant Day gecko's enclosure as well. There is really n other way to get an accurate read on the surface temperature of your hot spots in your animal's enclosures. 
Exo Terra Heat Mat Terrarium Substrate Heater 16 Watt, Medium 1ct
Typically I use Exo Terra heat mats for my animals. One side of the mat is a "sticker" meaning you can stick it on to the bottom of your animal's enclosure very easily. These heat mats also come with rubber feet to act as spacers to allow the mat to breathe.
I have never had an issue with these mats, please take a look at my article: Brazilian Rainbow Boa Setup to learn how to set up your heat mat.